EPS (Expandable Polystyrene)

It is a white polystyrene bead with a blowing agent.The application of EPS;the expanded polystyrene foam is used for isolation board andpacking material for shock-absorbing.
LG EPS
LG Chem. produces mainly two types of EPS resin as general andflame retardant in the same process. The flame retardant type andnormal type are distinguished by the recipes.The EPS plant has attained international recognition for own product'squalities with the acquisition of ISO 9001 certification.
EPS Composition & General
• Poly Styrene
• Blowing Agent
• Residual Ethyl Benzene
• Coating agent
• Moisture content
EPS General
• Appearance
• Specific Gravity
• Appearance Gravity
EPS

EPS Products
LG EPS Grades & Applications

Physical Properties of Molded Products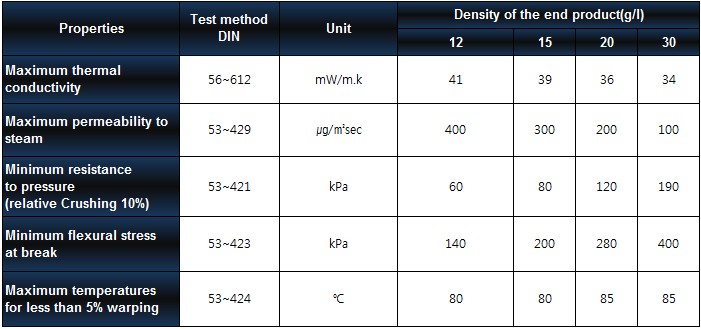 EPS
Download related file:

EPS (Expandable Polystyrene)
Back to List